Juggling:
Started at high-school at the age of 18, gradually changed from hobby to profession thanks to a long collaboration with Orfei famous circus family (Ambra and Paride at most), with shows and teaching in several Alpitour World Hotels in Italy, Greece and Egypt from 2006 to 2010; and so many private and corporate events (Thun, Shueco, Hitachi at Montecarlo Chapiteau the most noteworthy ones). Meanwhile a long sequence of clubs and bars in Italy and Germany. In 2008, thanks to an Intehensive course in Jonglierkatakomben - Berlin, a new deep and radical technique learning process started, under the precious teaching of the famous Russian juggler Sergei Ignatov, who is still now his actual teacher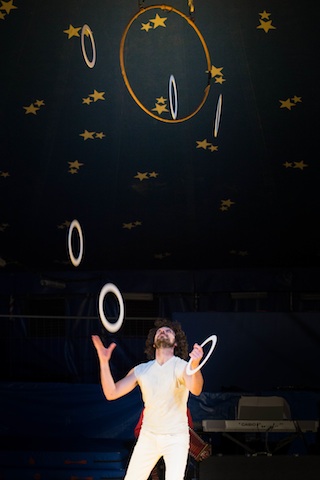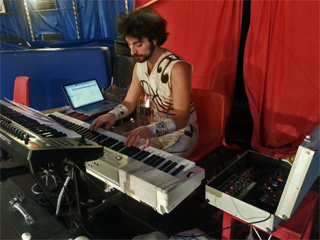 Music:
Stared to study piano at 7. Music has been a lifetime partner since then. It involved piano lessons, years of lyric sing classes from the age of 14, some of them spent in Conservatorio G.Verdi of Milan, carried on later privately. Meanwhile a bachelor degree in human resources management and business organization at Milan State University is obtained.
After being part of a voice ensemble under the direction of M° Edoardo Cazzaniga (choir teacher at Conservatorio G.Verdi of Milan), two years were spent in a course of music digital production with a SAE music engineer at "il mono studio" in Milan. All this ended up in the production of Jagorart first album "A Circus Night", where the inventive creativity of juggling is expressed in notes and melodies. This music perfectly matches the performances, making an harmonious mix between the two arts.