What really is "Russian technique" ?

In the collective imagination, a Russian way of juggling is simply a day-long series of mechanical repetitions, with strict schemes and rigid body. Nothing more wrong, especially when you talk about about Sergei Ignatov's technique.

Juggling is a matter of body balance, self-feeling in the space we stay, body harmony and soft movements. Tossing is just the last point of a complex and detailed body process that starts before; a correct throw is a result of a good body awareness and control, that takes a lot of mind to work on, more than a lots of brainless, mechanical repetition.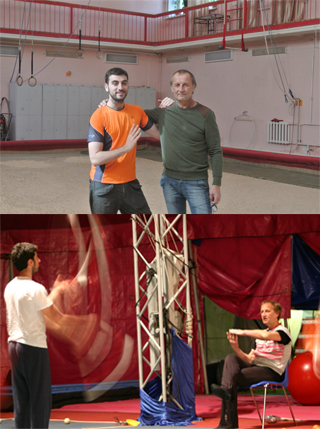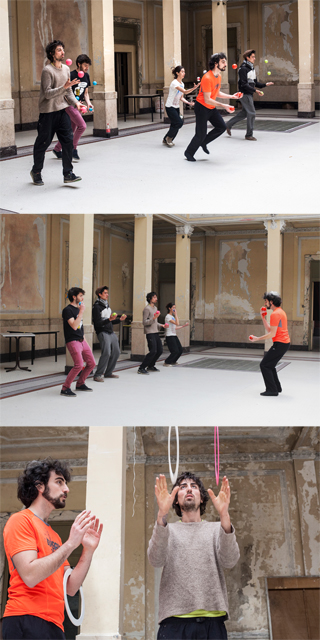 Want to know more?

Dedicated workshops for jugglers of any level can be arranged to clearly understand what is really the great value of this "Russian School", coming directly form Sergei Ignatov lessons. Many years of teaching experiences (especially with kids), developed a skilled pedagogy, that enhances the care for every juggler needs, and pointing every one to his path, more than converting all to a single shape juggler.